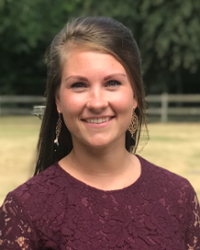 Loes van den Bekerom
Guest PhD
Name

L. van den Bekerom MSc

Telephone

E-mail
Short CV
Loes van den Bekerom received a bachelor's degree in primary education at HAN University of Applied Sciences Nijmegen in 2015, and a bachelor's degree in Interdisciplinary Social Sciences in 2018 (Cum Laude) and a research master's degree in Social and Health Psychology in 2021 (Cum Laude) at Utrecht University.
From August 2019, she worked as a research assistant at the departments of Social, Health and Organizational Psychology and Education & Pedagogy at Utrecht University. As of February 2022, she works as a PhD candidate at the department of Public Health and Primary Care at Leiden University Medical Center. The aim of the research project is to design and investigate the effectiveness of behavioral interventions in promoting health among people with a lower socio-economic position within our society. Using experiments (lab and field), it is attempted to test the effectiveness of various behavior change techniques that rely less on people's 'capacity to act', such as nudging. It is investigated whether these types of techniques are effective in stimulating health behavior among a broad group of people and whether these techniques help to combat health inequalities. In addition, it will be examined how these insights can be translated into more effective policy and governance.
Besides being based at the Health Campus The Hague, she is working at the unit of Health, Medical and Neuropsychology of Leiden University.
Teaching
Workgroup teacher Health and Medical Psychology (bachelor's program Psychology)

Supervisor of master thesis students (Psychology)
Relevant Links
Guest PhD
Faculteit der Sociale Wetenschappen
Instituut Psychologie
Gezondheids, Medische- Neuropsychologie