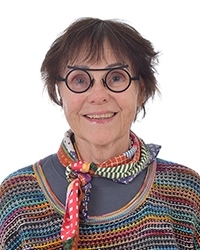 Liz Alden Wily
Guest Staff Member
Name

E. Alden Wily

Telephone

E-mail
Liz Alden Wily (PhD) is an independent political economist specialising in land tenure, associated with the Van Vollenhoven Institute as an affiliated researcher. Liz works in Africa and less frequently in Central Asia and Asia. Since the 1980s Liz has provided land policy guidance (e.g. Tanzania, Kenya, Namibia, Ghana, Cameroon, Gabon, Nepal, Afghanistan), conducting research, and designing and technically guiding projects on a learning by doing basis to practically guide policy and law-land and forest law making. This work has been driven by urgent post-conflict requirements in Uganda, Sudan/South Sudan, Liberia, Nepal and Afghanistan. Liz is also closely engaged with the forest and climate change sector, playing an active role since the 1990s in the development of community owned protected forests, especially in Tanzania.
Liz's research continues to arise directly from social change and governance requirements as affecting the majority rural land dependent sector. Her core focus is towards improved national law status of customary/indigenous land interests ('community land rights'), as informally held by more than 2.5 million contemporary land and resource dependants around the world. Her principal interest in supporting legal recognition of the collective ownership of commons, the several billion hectares of forest/woodlands, arid/semi-arid rangelands and swamplands held in common by communities under customary, neo-customary, or increasingly, hybrid statutory-customary laws. Liz has worked directly towards policy and, forest and rangeland law reforms in 12 states, and contributed in as many others. Since 2021, her research and practitioner work has focuses upon on critiquing existing community conservation initiatives to remove legal and other impediments which limit the right and capacity of communities to establish and sustain Community Protected Areas. Liz is periodically requested to provide expert affidavits in litigation brought by communities seeking secure tenure over specific state/public resource lands.

Ancillary Activities
Liz is a Fellow of the Rights and Resources Initiative, a consortium of international bodies including major institutions such as CIFOR-ICRAF and 150 collaborator organizations; an Expert Associate for Katiba Institute, a body carries out research, facilitation and executes public interest litigation on constitutional issues in Kenya including related to indigenous and community land rights. She is also a co-founder and Steering Group Member of LandMark, an interactive online community lands mapping facility (https://www.landmarkmap.org/).
Contact details
Telephone number: + 254 (Kenya) 724317836
E-mail: lizaldenwily@gmail.com
Office and Home Address: Box 1642-00621, Nairobi, Kenya
Guest Staff Member
Faculteit Rechtsgeleerdheid
Instituut voor Metajuridica
Van Vollenhoven Instituut
No relevant ancillary activities