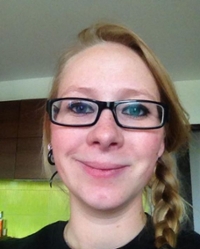 Julia Chyla
Guest PhD candidate
Name

J.M. Chyla MA

Telephone

E-mail
Office days
Until the 31st of March 2020, daily.
Research
Julia's current research interest is focused on development of mobile GIS use for archaeological field surveys; she is a co-founder of the Mobile GIS Special Interest Group at CAA.
Teaching activities
Since 2014, she conducts 'GIS in archaeology' courses for undergraduate and graduate students at the Institute of Archaeology, University of Warsaw. Also she was a lecturer on use of digital methods at two Summer Schools.
Curriculum vitae
Julia graduated at the Cardinal Stefan Wyszyński University, Warsaw, faculty of Humanistic and Social Science Institute of archaeology. Her Ma thesis was titled "Application of GIS in archaeology, on the example of the site Altdorf 'Am Friedhof' in Germany".

She is currently a member of Proyecto de Investigación Arqueológica Castillo de Huarmey, Institute of Archaeology, University of Warsaw, Poland, where she is implementing GIS in archaeological and cultural studies of the Mausoleum in the context of Huarmey Valley.

She conducted field prospection and participated in multiple excavations in Israel, Ukraine, Czech Republic, Romania, Egypt, Peru, Poland and Tunisia.
Guest PhD candidate
Faculteit Archeologie
Archaeological Sciences
Digital Archaeology
Work address
Van Steenis
Einsteinweg 2
2333 CC Leiden
Contact