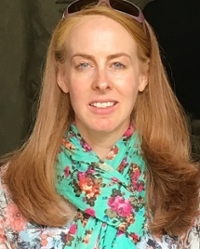 Judith Bosnak
Guest
Name

Dr. J.E. Bosnak

Telephone

E-mail

ORCID iD
Judith Bosnak is a lecturer and researcher in the field of Indonesian Languages and Cultures at the Leiden University Centre for the Arts in Society.
More information about Judith Bosnak
Judith E. Bosnak has a background in Southeast Asian Studies with a focus on Indonesian Languages and Cultures. Her research interests include the cultural history of the Dutch East Indies and nineteenth-century travel writing in Javanese and Malay.
She participates in Prof. dr Honing's research project 'Voicing the colony. Travelers in the Dutch East Indies, 1800-1945' (2020-2025) in which Indonesian and Dutch travel writing is studied in comparative perspective.
Guest
Faculty of Humanities
Centre for the Arts in Society
Oude Nederlandse L&C
Work address
Arsenaal
Arsenaalstraat 1
2311 CT Leiden
Contact
No relevant ancillary activities