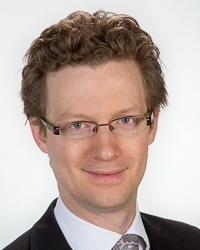 Jonathan Price
Guest Staff Member
Name

Dr. J.D. Price

Telephone

E-mail
Jonathan Price has been PhD Fellow of the Institute for the Interdisciplinary Study of Law since December 2011, where he teaches philosophy of law.
More information about Jonathan Price
Jonathan Price is PhD Fellow at the Department of Jurisprudence, Faculty of Law, at Leiden University, the Netherlands. Mr Price has studied at Dickinson (Pennsylvania, USA), Leiden, and Oxford. Currently, he is writing on philosophical fundaments of the modern legal and moral order, particularly the historical and logical relations and interplay between consent, autonomy and equality.
Mr Price is Editor of the peer-reviewed journal Politics & Poetics and Founding Editor of the literary journal the Clarion Review.
At the faculty, he organizes the Leiden-Oxford Exchange for Master's students of Legal Philosophy and Theory. He is also faculty advisor to Justus Lipsius, the student association for legal philosophy.
For the past five academic years, he has been teaching at the Leiden Law School as part of the seminar series in legal philosophy that third year bachelor's students must take. Seminars have included:
Pufendorf and Grotius
Shakespeare as political philosopher
The Golden Age of Greek Tragedy (and its relation to legal philosophy)
Utilitarianism and its critics
Bible and legal philosophy
Aristotle's Politics
Aristotle's Ethics.
Since 2011 he has been Tutor and sometime Lecturer in philosophy and jurisprudence for Blackfriars, University of Oxford, where he has especially taught philosophy (ancient and modern) and jurisprudence, and has lectured on neoplatonism.
For the 2015-2016 academic year, he has a sabbatical from teaching in order to finish his research project.
Title research: Philosophical Fundaments of Modern Law: the will, person, and equality.
Guest Staff Member
Faculteit Rechtsgeleerdheid
Instituut voor Metajuridica
Rechtsfilosofie
No relevant ancillary activities