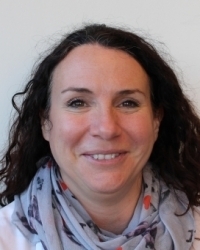 Jessica Roitman
Strategic Advisor Research Policy
Name

Dr. J.V. Roitman

Telephone

E-mail
Roitman works on diverse topics including colonial (Dutch) history, Jewish history, particularly the history of Jews in the Atlantic colonies, inter-cultural trade, networks and network failure, comparative migration histories, the construction of identities and ethnicities, trans-nationality, conflict resolution, and cross-cultural encounters.
More information about Jessica Roitman
Research interests
My current research is based at the KITLV and examines the intersection of migration, governance, and (hybridized) identities on the islands of Saba, St. Maarten, and St. Eustatius in the nineteenth and twentieth centuries.

I continue to work on the history of (Sephardic) Jews within European colonial empires, particularly in the Atlantic, specifically the Caribbean in the Early Modern period and into the twentieth century.
Curriculum vitae
EDUCATION
Ph.D. History Institute, Leiden University, 2009
M.A. Latin American Studies, Vanderbilt University, 1997
B.A. Religion, Maryville College, 1993
PROFESSIONAL EXPERIENCE
2012 Assistant Professor, Leiden University, History Institute
2011 Researcher, Royal Netherlands Institute for Southeast Asian and Caribbean Studies (KITLV)
2012-2014 M.A. Program Manager, Leiden University
2009-2011 Post-doctoral Researcher, Birkbeck College, University of London
2009 Fellow, University of Pennsylvania, Katz Center for Advanced Jewish Studies
Grants & awards
2014, University of Southern California and Huntington Library, Fellow
2009-2011, (NWO),Rubicon Grant, Birkbeck College, University of London
2009, University of Pennsylvania, Katz Center for Advanced Judaic Studies, Fellowship
Strategic Advisor Research Policy
Faculty of Humanities
Faculteitsbureau
Beleid, Advies & Strategie
Work address
Johan Huizinga
Doelensteeg 16
2311 VL Leiden
Room number 2.17
Contact
No relevant ancillary activities