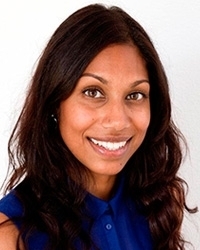 Jennifer Doekhie
Assistant professor
Name

Dr. J.V.O.R. Doekhie

Telephone

E-mail

ORCID iD
Jennifer Doekhie is an Assistant Professor of Criminology at the Institute of Criminal Law and Criminology.
Jennifer Doekhie is an assistant professor of criminology at the Institute of Criminal Law and Criminology. She studied Criminology at VU Amsterdam, for her master's thesis she went to South Africa for a year to conduct ethnographic research into drug use in Johannesburg. She interviewed drug users, drug dealers, and the police in Johannesburg, among others.
Research
After her studies she worked for a number of years as a researcher at the Bonger Institute for Criminology of the University of Amsterdam (UvA). Here she conducted research into people in prison, young people sentenced to community service, and the drug and nightlife culture in the Netherlands. After working for the Police Academy and conducting research for the Dutch Police, she started her PhD at the PRISON PROJECT at the Institute of Criminal Law and Criminology. For her dissertation, she conducted qualitative, longitudinal research among individuals in prison in the Netherlands and the process of quitting crime ('desistance'). Since 2019 she has been working as an assistant professor at the Criminology department.
Title PhD research: Dimensions of Desistance (stopping crime). A qualitative longitudinal study of the criminal cessation process among long-term detainees in the Netherlands.
Jennifer has started the research 'Van Bajes naar Buiten' since 1 January 2022 (link to this page: https://www.universiteitleiden.nl/onderzoek/onderzoeksprojecten/rechtsleerheid/van-bajes-naar-buiten# ) in which the experience of the reintegration process in the Netherlands is mapped by interviewing different groups of people both in and after prison, but also reintegration professionals (such as parole officers and case managers).
Education
Jennifer mainly teaches in the master's programs of the Criminology programme. In 2022-2023 she will be involved in Research Proposal and the Comparative Criminal Justice Research Methods course in the master Comparative Criminal Justice. She is also coordinator of the Exceptional Violence course in the Forensic Criminology master's degree and she provides transformative education in the elective course Learning Behind Bars (www.universiteitleiden.nl/lerenachtertralies), education that takes place within the walls of the prison. Jennifer is also involved in (post-academic) education for probation and parole officers. Finally, she supervises students in writing their master's thesis.
Assistant professor
Faculteit Rechtsgeleerdheid
Instituut voor Strafrecht & Criminologie
Criminologie
No relevant ancillary activities