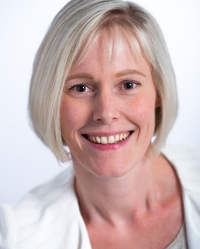 Ilse Schuitema
Board secretary
Name

Dr. I. Schuitema

Telephone

E-mail

ORCID iD
Profile
Since 2013, Ilse Schuitema works as a lecturer in Neuropsychology at the department of Health, Medical, and Neuropsychology of Leiden University.
She obtained her PhD in 2017, from the Vrije Universiteit Amsterdam, Fac. of Medicine, on a study on long-term effects of treatment for childhood leukemia. The title of her dissertation was "Long‐Term Neurocognitive Effects of Treatment for Pediatric Lymphoid Malignancies". She used DTI to study white matter quality in the brain, MEG to study brain oscillations, the ANT program to study executive functioning, and questionnaires to assess quality of life. Results of this study were published in international journals and presented at conferences in the United States, Sweden, Germany, Italy, and the United Kingdom.
Before that, she graduated cum laude in Clinical Neuropsychology at the Vrije Universiteit Amsterdam. Her master's thesis was written at the VU University Medical Center on cognitive effects of meningitis. This thesis won an award of the Dutch Society for Neuropsychology (NVN).
Research
Her research interests concern neurocognitive ageing and health factors and behavioral factors that could influence this process. Her previous studies suggested that cranial radiation used in the treatment of leukemia causes accelerated ageing of the brain. Ilse now wants to study other factors that could either accelerate or attenuate the ageing process.
Teaching
Thesis Coordination
Thesis supervision
Supervision of research internships
Perspective on Carreer Planning
Mentoring
Workshops on executive function
Board secretary
Faculteit der Sociale Wetenschappen
CWTS
No relevant ancillary activities