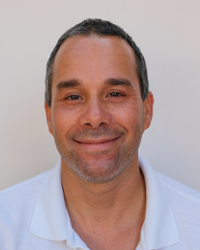 Harold Kelly
External PhD candidate / Guest
Name

Drs. H.J. Kelly

Telephone

E-mail
Research
This research focuses on long-term evidence of social adaptions to habitation and climate challenges in the Dutch Caribbean islands of Aruba and Saba. Early island subsistence practices, water management, and shelter selection were based on thoroughly understanding each island's ecosystems and changing environment. Managing needs, available resources, and changing circumstances, islanders demonstrated resilience by continuously adapting their strategies, often by introducing new methods in the face of the devastating effects of extreme weather. The European arrival and concomitant profit-driven strategies for resource exploitation brought drastic changes to these fragile ecosystems. Even though past successful strategies and adaptations endured, newly introduced methods and technologies supporting the livelihoods of ever-expanding populations were favored and applied indiscriminately. These pressures and ongoing climatic challenges emphasize the need to depart from dependence on new technology and innovation as the only viable solutions. Instead, we should consider the fundamental role that past successful adaptations, practices, and strategies can play in addressing current environmental challenges.
Curriculum vitae
Harold Kelly graduated with a doctorate at Leiden University in 2003 with his thesis titled: Amerindian Coral Tools: A pilot study in experimental archaeology on coral artifacts from Anse á La Gourde, Guadeloupe. He has been an archaeologist since 2003 at the National Archaeological Museum Aruba and a museum deputy director between 2007 and 2013.
Harold is a Ph.D. researcher within the multidisciplinary project Islanders at Helm, KITLV, and Leiden University. His research within the traditional knowledge practices and resilient past communities work package focuses on long-term evidence of social adaptions to climate challenges in the Dutch Caribbean islands of Aruba.
Kelly is recently published in Early Settlers of The Insular Caribbean. Dearchazing the Archaic as coauthor of the paper titled Archaic Age of Aruba: New evidence on the first migrations to the island and coauthor of the publication The Archaeology of Aruba: The Pictographs and Petroglyphs. His current research focuses on the rock art of Aruba and Archaic age settlement on the island and lifeways related to subsistence activities, social organization, technology, and expression.
External PhD candidate / Guest
Faculteit Archeologie
World Archaeology
Caribbean and Amazonia
Work address
Van Steenis
Einsteinweg 2
2333 CC Leiden
Contact