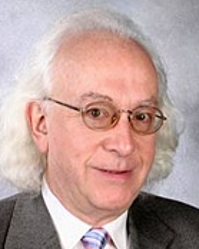 Frans de Ruiter
Professor emeritus of Creative and Performing Arts with the special remit of promoting the relationship between performing and creative arts education and academic studies
Name

Prof. F.C. de Ruiter

Telephone

E-mail
Frans de Ruiter is Professor emeritus of Creative and Performing Arts with the special remit of promoting the relationship between performing and creative arts education and academic studies at the Academy of Creative and Performing Arts.
Curriculum vitae
Frans de Ruiter studied musicology at Utrecht University and harpsichord at the Conservatory of the Muzieklyceum Society. In the years after he was a.o. Director of the Holland Festival and co-founder of the Holland Festival Early Music. He has occupied and still occupies many governmental and advisory positions, both national and international, a.o. at the Prins Bernhardfonds, at the Holland Festival, at the Royal Concertgebouw Orchestra, at the The Netherlands Bach Society, at Kunsten '92 (National Campaign for the Arts), at the European Forum for the Arts and Heritage, at the Association of European Conservatoires and at the European Festivals Association.
Frans de Ruiter was Director of the Royal Conservatoire The Hague (1985 - 2006) as well as President of the Board of the University of the Arts The Hague (Royal Conservatoire & Royal Academy of Art) (1990 - 2011). Prof. Frans de Ruiter was Director of the Leiden University Academy of Creative and Performing Arts (Faculty of Humanities) (2001-2016) as well as President of the UNESCO associated International Music Council (Paris) (2009-2013) and President of the European House for Culture (Brussels).
Frans de Ruiter performed on harpsichord, clavichord, and keyboard, and as an actor and singer in 'Flow my tears', a musico-theatrical performance by the 'Veenfabriek', Leiden 2012 (director: Paul Koek).
He is co-founder/director of docARTES, a cooperative doctoral programme in musical arts, and co-founder/director of PhDArts, a doctoral programme for fine arts and design.
Professor emeritus of Creative and Performing Arts with the special remit of promoting the relationship between performing and creative arts education and academic studies
Faculty of Humanities
Academie der Kunsten