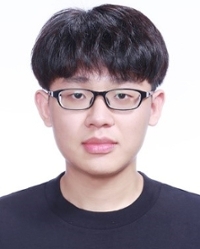 Feiteng Long
PhD candidate / contract
Name

F. Long

Telephone

E-mail

ORCID iD
Short CV
Feiteng Long started his PhD research at Leiden University in November 2020. He obtained his master's degree at the University of Edinburgh in 2019. Before coming to Leiden, he held research assistantship in two industry-funded projects at Shanghai International Studies University and Fudan University. He is currently working with Prof. dr. Daan Scheepers and Dr. Ruthie Pliskin on social norms and prejudice towards immigrants.
Research
Feiteng Long is interested in the role of social norms in reducing prejudice towards immigrants, trying to understand the factors that influence the social and psychological processes of norms. Currently, he is working on how political ideology influences people's conformity to anti-prejudice norms, and he also takes cardiovascular measures to find out whether anti-prejudice norms magnify or reduce the threat of social change in the social interactions with ethnic minorities. In addition to psychological experiments, he employs social network models to better understand the impact of social norms on prejudice.
Award
Feiteng Long was awarded a scholarship by the China Scholarship Council (CSC) to support his PhD research at Leiden University.
PhD candidate / contract
Faculteit der Sociale Wetenschappen
Instituut Psychologie
Soc., Econom. en Organisat Psych.