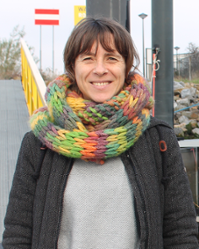 Elise Blondel
Scientific coordinator of the LDE-CfS Circular Industries Hub
Name

Dr. E.H.M. Blondel

Telephone

E-mail
Elise is the scientific coordinator of the Circular Industries Hub of the Leiden-Delft-Erasmus Centre for Sustainability. Her role is to support the great mission of the LDE-CfS toward a sustainable society by bringing students, researchers and organizations together to rethink industries, processes and products and make them more sustainable.
She has a great passion for the ocean which is why she oriented her studies, PhD and post-doctoral research around water and ocean waves. Before she joined the hub, she worked for almost 9 years in the offshore industry, of which the last 5 years were dedicated to the development of technology to track and retrieve plastics from rivers before they reach and contaminate our oceans. She also investigated processes to recycle riverine (plastic) litter in a sustainable way.
Working together is key to a sustainable development of our society. Do not hesitate to contact her if you have an idea for our hub or a question regarding our activities.
Scientific coordinator of the LDE-CfS Circular Industries Hub
Science
Centrum voor Milieuwetenschappen Leiden
CML/Algemeen
Work address
Van Steenis
Einsteinweg 2
2333 CC Leiden
Room number B309
Contact
No relevant ancillary activities