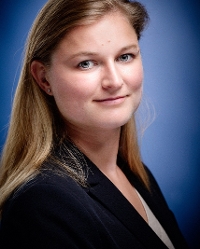 Ekaterina Pannebakker
Assistant Professor
Name

Dr. E.S. Pannebakker LLM

Telephone

E-mail

ORCID iD
Ekaterina Pannebakker (1981) joined the section Private International Law as lecturer in September 2016.
About
Ekaterina Pannebakker (1981) graduated in private law: French law and Russian law and obtained a postgraduate LL.M.. In 2016 she obtained a doctoral degree from the Erasmus University Rotterdam with her thesis on letter of intent in international contracting.
During her work as doctoral researcher Ekaterina Pannebakker was a visiting scholar at the University of Cambridge (UK) and at the UNIDROIT – International Institute for the Unification of Private law (Rome, Italy) holding a scholarship from the UK Foundation for International Uniform Law.
Before her doctoral trajectory, Ekaterina Pannebakker worked as lawyer in a French consulting company and served as legal counsel at Danone (multinational dairy producer) in Russia and in the Netherlands.
Ekaterina Pannebakker is the secretary of the international think tank Groupe de Travail Contrats Internationaux (GTCI). She publishes on various aspects of private international law and business law. Her research interests include international contracts, comparative law, law and language, conflict of laws and harmonisation.
Languages
Dutch, English, French, Russian.
Assistant Professor
Faculteit Rechtsgeleerdheid
Instituut voor Privaatrecht
Civiel recht
Pannebakker E.S. (12 September 2019), Betwixt and between: habitual residence of the child under Brussels IIa between fact and law (Private International Law Conference at Ludwig Maximilian University of Munich) (Lecture). Munich, Germany.
Ribbers P.L.F. & Pannebakker E.S. (18 July 2019), Yes, we can (change). Leiden Law Blog. Leiden [blog entry].
Pannebakker E.S. (2019), Vreemd recht. Over de toepassing van buitenlands recht in het Nederlandse burgerlijk proces(recht), Ars Aequi 68(3): 174-176.
Bochove L.M. van & Pannebakker E.S. (3 August 2017), Convergent Interpretation in EU Private International Law: Strengths, Weaknesses, Opportunities, and Threats (Lecture) Journal of Private International Law Conference. Rio de Janeiro: Pontifícia Universidade Católica do Rio de Janeiro.
Bochove L.M. van & Pannebakker E.S., annotation: Hof van Justitie van de Europese Unie 28 July 2016, no. C-191/15, TvC 2017,3; 138-141.
Van Bochove L.M. & Pannebakker E. (2017), Choice of law in consumer contracts as unfair term in the sense of Directive 93/13 - Le choix de la loi applicable dans les contrats conclus avec les consommateurs comme clause abusive au sens de la Directive 93/13, International Business Law Journal 2017(5): 431-438.
Pannebakker E.S. (2017), Contractonderhandelingen met een letter of intent: het opstellen van bedingen, Contracteren. Tijdschrift voor de contractspraktijk 2017(4): 127-132.
Pannebakker E. (2016), Letter of Intent in International Contracting Ius commune europaeum no. 156. Cambridge: Intersentia.
Pannebakker E.S. (2016), Pre-contractual phase: reflections on the attractiveness of the new French rules for the parties to international commercial transactions. In: Stijns S., Jansen S. (Eds.) The French Contract Law Reform: A Source of Inspiration?. Ius commune europaeum no. 153 Cambridge: Intersentia. 29-47.
Pannebakker E.S. (2013), Offer and Acceptance and the Dynamics of Negotiations: Arguments for Contract Theory from Negotiation Studies, Erasmus Law Review 6(2): 131-141.
Ontanu E.A. & Pannebakker E.S. (2012), Tackling language obstacles in cross-border litigation: the European order for payment and the European small claims procedure approach, Erasmus Law Review 5(3): 169-186.
No relevant ancillary activities