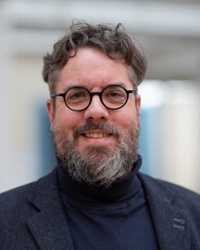 Dick van Broekhuizen
Guest researcher
Name

Dr. B.J.M. van Broekhuizen MA

Telephone

E-mail
Fields of interest
Modern sculpture
Nineteenth century sculpture
Research
My research focuses on nineteenth century (French) sculpture. In case studies, I explore the possibilities of methods which use spatial metafors. For instance, "centre and periphery" is such a spatial notion. This could be useful in structuring the shifts in interpretation.
The project eventually focuses on judgment mechanisms in the critique on sculpture. Case studies include the Femme Piquée par un serpent by Auguste Clésinger; the Animaliers; the Gorilla sculptures by Immanuel Frémiet.
Teaching activities
Assistant to Prof. dr. J. Teeuwisse, for the MA working group in museum Beelden aan Zee, Sculptuur Instituut, The Sculptor at Work
2015 fall.
Curriculum vitae
1998-99 Education (Art history)
1999-2002 RKD (Assistant Modern Art, Nineteenth Century Art)
2002-current reseacrh asst Sculptuur Instituut, Head of collections, publications museum Beelden aan Zee
Key publications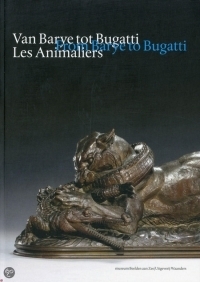 For publications see: www.vanbroekhuizen.net/homepage/node/1.
Guest researcher
Faculty of Humanities
Centre for the Arts in Society
KG Musea en Collecties
Work address
Arsenaal
Arsenaalstraat 1
2311 CT Leiden
Contact
Lecturer
Faculty of Humanities
Centre for the Arts in Society
KG Moderne beeldende kunst
Work address
Arsenaal
Arsenaalstraat 1
2311 CT Leiden
Room number B2.01
Contact
No relevant ancillary activities