Dennis Bos
University Lecturer
Name

Dr. D. Bos

Telephone

E-mail
Spreekuur / Hours
Na afspraak / by appointment
Curriculum vitae
Dennis Bos (1969) studied history and received a Ph.D. at the University of Amsterdam, where he wrote a dissertation on the history of the early socialist movement in Amsterdam in the second half of the nineteenth century. He worked as a Post-doc researcher at the University of Groningen before transferring to Leiden in 2005.
His current research deals with the politics of remembrance and analyses the influence of the Paris Commune of 1871 and its memory within the international socialist, communist and anarchist movement during the nineteenth and early twentieth century.

Dennis Bos is a member of the Editorial Committee of the International Review of Social History and editor of Onvoltooid Verleden, website for the history of social movements.
Major publications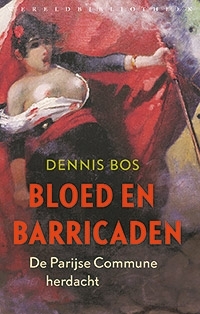 Dennis Bos, Bloed en barricaden. De Parijse Commune herdacht (2014) Wereldbibliotheek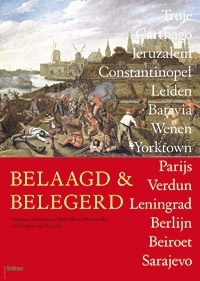 Herman Amersfoort, Hans Blom, Dennis Bos en Gijsbert van Es (red.), 'Belaagd & Belegerd' (2011) Balans.
Dennis Bos, Maurits Ebben en Henk te Velde (eds.), Harmonie in Holland. Het poldermodel van 1500 tot nu (2007) Bert Bakker.
'Praktisch nut en de kracht van een symbool. Socialistische brochures in Nederland', in: M. Meijer Drees, J. de Kruif en J. Salman (ed.), Het lange leven van het pamflet. Boekhistorische, iconografische, literaire en politieke aspecten van pamfletten 1600-1900 Hilversum: Verloren, 2006.

'Building Barricades: the Political Transfer of a Contentious Roadblock', 12 (2005) 345-365

'Martelaressen en moordenaars. Symbolische voorstellingen van vrouwen en de dood in de Parijse Commune van 1871', in: Moordmeiden en schone slaapsters. Jaarboek voor Vrouwengeschiedenis 24 (2004) 68-88.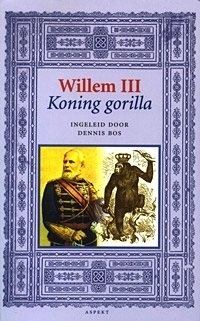 Willem III, Koning Gorilla. Soesterberg: Aspekt, 2002.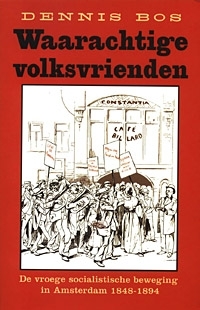 Waarachtige volksvrienden. De vroege socialistische beweging in Amserdam, 1848-1894 (2001) Bert Bakker. Online tekst
'Verborgen motieven en uitgesproken persoonlijkheden. Eer en reputatie in de vroege socialistische arbeidersbeweging van Amsterdam', Bijdragen en Mededelingen betreffende de Geschiedenis der Nederlanden, 115 (2000) 509-531.
Vele woningen, maar nergens een thuis. Barend Luteraan, 1878-1970 Amsterdam: Het Spinhuis, 1996.
Miscellaneous
Radio portret over Cornelis de Gelder (1856-1931), ofwel Hadjememaar.
Aflevering AT5 in de serie De Canon van Amsterdam, over het Jordaanoproer (1934).

De oude kranten van Bertus Zuurbier. Een 'broodje aap' uit anarchistisch Amsterdam, bijdrage voor onvoltooidverleden.nl

De Commune-film ging niet verloren!, bijdrage voor onvoltooidverleden.nl

De Parijse Commune bezongen, bijdrage voor onvoltooidverleden.nl
University Lecturer
Faculty of Humanities
Institute for History
Nederlandse geschiedenis
Work address
Johan Huizinga
Doelensteeg 16
2311 VL Leiden
Room number 1.04b
Contact
No relevant ancillary activities