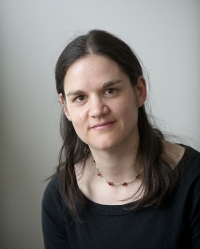 Christine Tremblay
Dual PhD candidate / Guest
Name

C.M.G. Tremblay LLM

Telephone

E-mail
email: c.m.g.tremblay.2@umail.leidenuniv.nl Working title 'The Impact of Feminist Scholarship on International Criminal Law since 1991'. Dual PhD candidate at Leiden University Dual PhD Centre.
Historically, women have been invisible to International Criminal Law (ICL). At the beginning of the 1990s, suitable conditions arose to target this invisibility in which feminist scholarship played an active role. Some scholars sustain that feminist scholarship has been extremely influential in ICL (Janet Halley's thesis). Others claim that the input of feminist theory has been completely ignored or, at best, marginalised (Hilary Charlesworth's thesis). The effect of feminist scholarship in ICL is still unclear and the answer to this question is located somewhere between those two theses. In this research, I intend to offer one possible solution to this problem.
I obtained my law degree (BCL and LL.B diplomas) from McGill University in 1999. I am a member of the Quebec Bar. After working for one year at the International Criminal Tribunal for the former Yugoslavia, I completed my LL.M. (adv.) in Public International Law with a specialization in International Criminal Law at Leiden University (2001-2002). Since the foundation of the Grotius Centre for International Legal Studies in 2003, I occupied the position of General Coordinator, managing and coordinating the activities and the finances of the Centre and coordinating the Marie Curie Project sponsored by the European Commission. I was also the Managing Editor of the Leiden Journal of International Law from 2008-2011. I am currently a lecturer in Public International Law at The Hague University of Applied Sciences. In August 2011, I started my PhD research (initial phase).
Dual PhD candidate / Guest
Faculty Governance and Global Affairs
Dual PhD Centre
Self funded PhD candidate / Guest
Faculteit Rechtsgeleerdheid
Instituut voor Publiekrecht
Grotius Centre for Intern Legal Studies