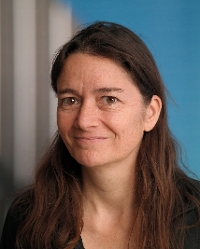 Barbara Gravendeel
Associate professor guest
Name

Dr. B. Gravendeel

Telephone

E-mail

ORCID iD
Barbara Gravendeel is interested in the genomic and developmental basis of evolutionary changes (evo-devo) in plants.
For her full profile please visit the Naturalis website
Fundamental research
Orchids are the most successful flowering plant group on earth with over 20,000 species known worldwide and still many awaiting discovery. This plant group possibly evolved into so many species because their flowers became highly specialized over the past 100 million years. As a consequence, pollen is only deposited on or removed from a very specific body part of a pollinator, ensuring a high degree of reproductive isolation among different orchid species. Using the emergent orchid model system Erycina pusilla, we study the role of developmental gene duplication and subfunctionalisation in the generation of highly specialized organs of orchid flowers and fruits. A unique combination of MADX box genes was recently shown to determine the differentiation of the median petal and stamens into the orchid lip (Gravendeel & Dirks-Mulder, 2015) and steilidia (Dirks-Mulder et al. 2017). By carrying out directional crosses and transcriptome analyses on recombinant inbred lines of Erycina pusilla, the genetic basis of other evolutionary novelties of orchids that evolved over the past million years is being studied.
Associate professor guest
Science
Instituut Biologie Leiden
IBL Algemeen