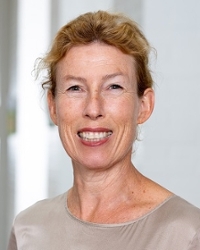 Annet van der Helm
Head of Marketing & Communication
Name

Drs. A.F.M. van der Helm

Telephone

E-mail
She is skilled in setting up marketing and communications strategies in complex network organisations, positioning science and education, relationship marketing and monitoring the university customer journey.
Annet completed a degree in Psychology and Communication Science at Radboud University, The Netherlands.
Head of Marketing & Communication
Faculteit Rechtsgeleerdheid
Bedrijfsvoering
Marketing & Communicatie
Marketing & communicatie advies voor ideële organisaties.