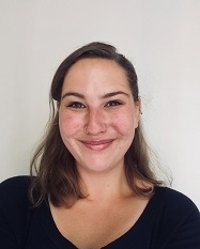 Anne van Dam
Guest PhD.
Name

A.N. van Dam MA

Telephone

E-mail
Fields of interest
Nineteenth-century art history in Germany
Formation of disciplines and boundary work
Knowledge, 'wissenschaftlichkeit', and epistemology
History of the Humanities

Description of my research
In 1872, art historian and lecturer Bruno Meyer devoted his 20-page article "The Cinderella of the Modern Sciences" to the defence of the art historical discipline, demonstrating that the fledgling field of scholarship was as legitimate and thoroughly scholarly as more established disciplines such as archaeology and even philology. He was not alone in his quest to prove this: throughout the second half of the nineteenth century, many Germany art historians advocated for the recognition of art history as a serious and independent scholarly field, separate from but at least equal to its sister disciplines. A key part of this recognition was its establishment as a 'Wissenschaft', a field of scholarship that adhered to all the pre-requisites of a 'proper' modern discipline, and which devoted itself to an appropriate type of knowledge that was to be gained by certain methods.

My research project investigates the formation of art history as a scholarly discipline and considers how ideas of knowledge and 'Wissenschaft' impacted its development between 1860 and 1900. The hypothesis guiding my project is that the conceptualization(s) of knowledge and 'wissenschaftlichkeit' played a fundamental role in the formation of art history and that these conceptualizations were instrumental in the definition of the field by affecting how scholars chose their subject matter, methodologies, and the perceived goals of their scholarship, while also impacting the social and institutional processes governing the discipline.

PhD supervisors
Prof. dr. C.J.M. Zijlmans
Dr. W.J.L.M van Damme

CV
2018–present
Project assistant, "Forensic Culture. A Comparative Analysis of Forensic Practices in Europe, 1930-2000".
ERC-project, Universiteit Utrecht.
2016–present
PhD Candidate (external) in Art History, Leiden University Centre for the Arts in Society.
2016–present
PhD Member of the Education Committee of the Research School for Art History (Onderzoeksschool Kunstgeschiedenis).
2017
PhD Advisor at the University of Amsterdam regarding the development of a World Arts course.
2012-2014
ReMA Arts and Culture, specialization in World Art Studies, Leiden University
Thesis: 'Die große stille Schönheitswelt aller Völker. The Position of Extra-European Art in
German Art Historical Surveys Between 1842 and 1900.' Supervisors: Dr. W.J.L.M. van Damme en Prof. dr. C.J.M. Zijlmans.
2009 – 2012
BA Algemene Cultuurwetenschappen, University of Amsterdam (cum laude).

Teaching Activities
Guest lecture, 'A pre-history of intercultural art history', Leiden University (2016).

Ancillary Activities
De Kunst van Kennis
Freelance researcher and consultant
Guest PhD.
Faculty of Humanities
Centre for the Arts in Society
KG Moderne beeldende kunst