Research project
Historic Chinese Materia Medica revisited
What are the differences between the trade in Chinese herbal drugs in Europe between 1800 and now? Can we see the major metabolic changes after 200 yours?
Duration

2017 - 2018

Contact

Partners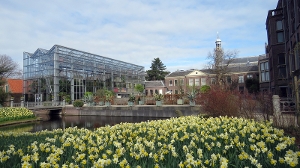 Modern technologies will be used to study and evaluate samples of Chinese herbs that were collected between 1800 and 1970 and stored at Naturalis Biodiversity Centre, Leiden and Utrecht University.
In Leiden and Utrecht there are large numbers of Chinese herbs collected and transported from southeast Asia to the Netherlands (in the period 1800 to 1970). Parts of these plant materials are identified and databased, but most of has never been identified. In a cooperation project with China Academy of Chinese Medicinal Science we will study the following aspects:
Establishment of a database of all Chinese herbal medicine exported to Europe via Southeast Asia sea route to Leiden, the Netherlands;
Sample Data validation and characterization (species identification, translating label data).
Based on this we aim for a joint museum exhibition in China and in the Netherlands (at China Academy of Chinese Medicinal Science).
Understand which and how much Chinese Materia Medica was traded in Europe (1800-1970) and its relationship with the current trade.
Research on pharmacological properties (e.g. metabolic profiling, DNA finger printing etc.) of these historic plant materials comparing with the currently traded plant material of the same species.