Research project
Living on the Other Side: A Multidisciplinary Analysis of Migration and Family Law in Morocco
What are the rights of migrants in Morocco and how do this receiving state and migrants deal with them in practice?
Duration

2019 - 2024

Contact

Funding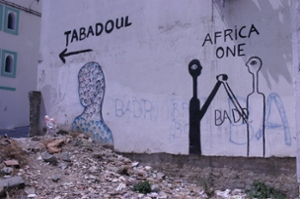 The key objective of the Vidi project Living on the Other Side is to gain thorough empirical and theoretical knowledge of migration and legal rights in Morocco and, by extension, North Africa. The study is embedded in academic and societal debates on halting African migration to Europe, among others by instituting migration agreements between the EU and North African governments. Yet, there is little knowledge about the legal rights of migrants in North Africa and how receiving states and migrants deal with them in practice. The project focuses on Morocco for several reasons. First, Morocco is an important player in negotiations over migration with the EU, while it simultaneously aspires to become a leader in migration management in Africa in its own right. Second, Morocco is transforming from a migrant sending and transit country to a destination country. Even if the growing number of migrants in Morocco do not have access to employment, housing, education and health care, life goes on and many experience major life events, such as marriage, birth, divorce, and death. These events are regulated by family law, an area of law that plays a crucial role in legal identity and in securing basis human rights. As in most other Muslim-majority countries, family law in Morocco is religion-based (either Islamic or Jewish).
In Living on the Other Side, we look at various groups of West-Central African and Middle Eastern (regularly or irregularly residing) migrants and refugees in Morocco. Using legal analysis and ethnographic fieldwork, we pose two main questions. First, how does this receiving state regulate major life events (marriage, birth, divorce, death) of the migrants and refugees residing on its territory? Second, how do migrants and refugees deal with the legal aspects of major life events in this receiving state?
Many scholars have described how states in the Muslim world, including Morocco, regulate citizens' family relations using their religion-based and strongly gendered family laws. This research project, however, asks whether they also use these family laws to regulate non-citizens' family relations: an innovative and much-needed theoretical contribution to legal anthropology and migration studies, which have not yet paid enough attention to role of law in the everyday lives of non-citizens in the Global South. Ultimately, what is to be gained is an interdisciplinary understanding of one of the least understood issues of our time: migrants and their legal rights as non-citizens on the other side of the Mediterranean.