Research project
Women Writing Mexico
Women Writing Mexico (WWM) is a network of women and men concerned with the human rights crisis in Mexico and more specifically, with the impact of structural forms of poverty, everyday violence, and discrimination based on gender, race, social class, and ethnicity, that particularly have an impact on the life of Mexican women.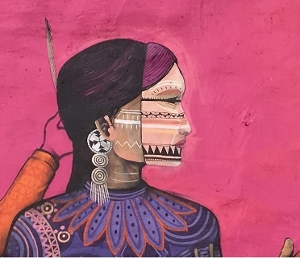 Besides exposing the exploitation and harsh reality, we acknowledge the numerous examples of self-organization, resistance and solidarity to counter violence that have been employed by women. These concrete alternatives by women are rewriting in Mexico the search for justice, peace, truth and equality.
WWM's goal is to create awareness among the Dutch and European public about the humanitarian crisis that affects women's' lives, territories and the future in Mexico. Most importantly, the network aims to visualize the diversity in actions and strategies employed by Mexican women to address the complex socio-political situation and improve their positions.
To that effect, WWM (co-)organizes public seminars, lectures, movie/documentary discussions, and cultural events, all the while supporting ongoing efforts in Dutch civil society seeking to strengthen Mexican women resistances and alternatives to violence. By building bridges between diverse women's struggles across the world, the network seeks to put international solidarity into practice.
WWM is an initiative of Leiden University. The members of the network are based in the Netherlands and linked to institutions of higher education, the arts and humanities, media, policy and advocacy organizations.