Research project
Memory and Identity
Research conducted in this group aims at furthering our understanding of how communities and individuals deal with social change, conflict and trauma through remembrance and commemoration as well as forgetting in the arts.
Furthermore, we study how the past is engaged with as a resource in building or criticizing national and transnational communities. Through projects on e.g. nostalgia, memory of transition, trauma and celebrity studies we investigate this relation between memories and identities. The interaction between cultural heritage, memory and identity is approached by analysing media such as literature, visual arts, film, digital media, archives and museums.
The main areas of our current research are:
Digital memory and memory in digital arts

Memory of authoritarian regimes and of transitions

Transnational and transcultural memory

The archival turn
Impact
Our research is disseminated through teaching, among others in the courses taught within the Minor 'Cultural Memory of War and Conflict'. Through international collaboration with museums and sites of commemoration, and public lectures and publications in popular media, we contribute to a broader societal understanding of memory work. Collaborations with institutions such as the Anne Frank Stichting, het Stedelijk Museum and POLIN (Warsaw), assures a permanent exchange between theoretical investigation and practical and institutional production of Cultural Memory.
Laura Bertens
Bertens L.M.F., "'Doing' memory – an exploration of performativity in Cardiff and Bures Miller's Alter Bahnhof video walk", accepted (2017) for publication in Holocaust Studies.
Bertens L.M.F., "The EUWATHER Project: Optimizing the Interplay between Database and Narrative", submitted (2017) to Digital Humanities Quarterly
Yra van Dijk
Afgrond zonder Vangnet: Liefde en Geweld in de Romans van Arnon Grunberg. Nijgh & van Ditmar 2018.


'Picking up the pieces. History and memory in European digital literature', in: Marcel Cornis-Pope, Literature and Multimedia in late 20th and 21st Century Europe. In the John Benjamins Press Series on Histories of Literatures in European Languages. 2014, pp. 107-122.

'De vogel is ziek. Afstand en betrokkenheid in de romans van Arnon Grunberg'. In: Vic van de Reijt (red.): Ich will doch nur das ihr mich liebt. Over leven en werk van Arnon Grunberg. Nijgh en Van Ditmar, 2014. pp. 103-142.

''De barbaren zijn wij! Over Gstaad 95-98 van Arnon Grunberg'. In: Rick Honings, Lotte Jensen en Olga van Marion (red.), Schokkende boeken. Hilversum, Verloren, 2014, pp. 207-216.

Yra van Dijk, 2016, 'Een kruiwagen vol benzine. Media-technologie in Cola Debrots Mijn zuster de negerin. In: Spiegel der Letteren 58 (4), 459-486.

Yra van Dijk and Stephan Besser, 'Kafka on the Gulf'. Dave Eggers and Arnon Grunberg on Globalisation and Media'. Comparative Literature, 69, (1). March 2017. Pp. 111-128.
Takako Kondo
Takako Kondo. 2016. Whereabouts of "Contemporary Japanese Art" in World Art History: A Comparative Study of Art Criticisms in English and Japanese. Kajima bijutsu kenkyû 33 (November 2016): 146-55 (in Japanese)

Takako Kondo. 2017. Surviving as an Avant-Gardist: A Piratical Study on Kudô Tetsumi. In Shigemi Inaga (ed). Piratical View of the World History: A Reversed Perception of the Order of Things. Kyoto: Shibunkaku shuppan, 196-226 (in Japanese)
Johannes Muller
Exile Memories and the Dutch Revolt. The Narrated Diaspora, 1550-1750. Leiden/Boston: Brill 2016.

Memory before Modernity: Practices of Memory in Early Modern Europe. Leiden/Boston: Brill 2013 (co-edited with Erika Kuijpers, Johannes Müller, Judith Pollmann and Jasper van der Steen).
Ksenia Robbe
Book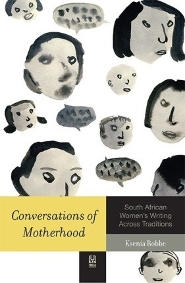 Conversations of Motherhood: South African Women's Writing Across Traditions. Pietermaritzburg: University of KwaZulu-Natal Press, 2015


Articles and book chapters
'Anything is Possible': Rethinking the Politics of Transition through a Poetics of Failure in the Works of William Kentridge and Dmitry Gutov, Third Text : 1-17, 2017.
Shaping "Common Places": Post-Soviet Narratives beyond Anti-Utopia in Ksenia Buksha's The Freedom Factory and Igor Saveljev's Tereshkova is Flying to Mars. In: Peeren E., Stuit H., Weyenberg A. van (Eds.) Peripheral Visions in the Globalizing Present: Space, Mobility, Aesthetics. no. 31. Leiden, Boston: Brill/ Rodopi., 2016, 222-240.

Erinnerung als Waffe der Dekolonialisierung: Kunst und StudentInnen-Bewegung im heutigen Südafrika [Memory as a Weapon of Decolonisation: Art and Student Mobilisation in South Africa Today], Peripherie: Politik, Ökonomie, Kultur 144(01) 2016: 432-454

Translating Transition: The Politics of Nostalgia and Provincialization in Antjie Krog's A Change of Tongue and Begging to Be Black, Tijdschrift voor Nederlandse Taal- en Letterkunde 131(4) 2015: 323-338.
Annelies Schulte-Nordholt
Perec, Modiano, Raczymow. La génération d'après et la mémoire de la Shoah, Amsterdam, Rodopi, 2008, 335 pp.
Writing the Memory of the Shoah at the Turn of the Century', special section of the Journal of Modern Jewish Studies, Vol. 5, nr. 2, July 2006. A. Schulte Nordholt, Guest editor (pp. 183-252).
Témoignages de l'après-Auschwitz dans la littérature juive-française. Enfants de survivants et survivants-enfants, A. Schulte Nordholt, ed., Amsterdam, Rodopi, 2008.

Recent articles :
« Le travail de la mémoire dans Lieux », Relire Perec (actes du colloque Georges Perec, Cerisy-la-Salle) , C. Reggiani ed., Presses universitaires de Rennes, La Licorne, 2016, pp. 367-379.
«Perec, Parijs en de gewone dingen", Rozenberg Quarterly Com., The Magazine, "De stad in kunst en cultuur wereldwijd", J. Houppermans & Remke Kruk red. , 2014, http://rozenbergquarterly.com/perec-parijs-en-de-gewone-dingen/
NWO Internationalisation Grant Digital Memory of the Shoah (2017-2020):
Yra van Dijk, Ernst van Alphen (Leiden) and 8 European and Israelian partners
(University of Amsterdam, The Jewish History Museum, Amsterdam, Institute of Network Cultures, Centre for Jewish Studies, University of Antwerp, Institute for Media Studies, Stockholm University, Department of Cultural Studies, University of Rijeka, Croatia, Department of Culture, Media & Creative Industries, Kings College London, Digital Memory Research Warsaw, Polin Museum Warsaw, Research Group "Public History", Goethe University, Frankfurt, European University Institute, Florence)
https://www.universiteitleiden.nl/en/news/2016/06/yra-van-dijk-nwo-grant-for-internationalisation
NWO KIEM Voices of Cultural Memory:
Sara Polak, Laura Bertens, Yra van Dijk, Thony Visser
https://www.universiteitleiden.nl/en/news/2017/06/nwo-kiem-subsidie-lucas
NWO EUWATHER:
Kitty Zijlmans, Laura Bertens, et al.
https://www.nwo.nl/en/research-and-results/research-projects/i/85/16285.html
Faculty of Humanities Research traineeship grant The Unfinished Project of Reclaiming the City: Cape Town and Santiago (2018):
Ksenia Robbe, Daniela Vicherat-Mattar (LUC), Patricia Nistor (ResMA Leiden), James King (LUC)
https://www.student.universiteitleiden.nl/binaries/content/assets/geesteswetenschappen/studenten-site/rtp/the-unfinished-project-of-reclaiming-the-city.pdf
Individual grants
Sara Polak – NWO Rubicon From Dormant to Disruptive Memory: Ebola in the American Imagination (2016-17) https://www.nwo.nl/onderzoek-en-resultaten/onderzoeksprojecten/i/15/27015.html
Ksenia Robbe – African Studies Centre Leiden, research leave grant 2017 Remembering transitions in Southern African Visual Art http://www.ascleiden.nl/organization/people/ksenia-robbe
Bareez Majid – PhD project, Leiden (funded by NWO)
Takako Kondo –PhD project Art beyond Japan: Contemporary Art in the Politics of Translation. In collaboration with the International Centre for Japanese Studies (Nichibunken, Kyoto), 2016-18. 2015-2016 Research grant (¥ 500.000) from the Kajima Foundation of the Arts, Tokyo Japan.
Jiyu Zhang – PhD project Sexuality, Gender, and Identity in Contemporary Sinophone Cinema