Research project
Public service professionals coping with contrasting demands
Double Bind. Public service professionals coping with contrasting demands. How do public service professionals align their PSM with contrasting demands set by the organizational and social contexts in which they work?
Funding

VIDI Vernieuwingsimpuls by NWO (The Netherlands Organisation for Scientific Research)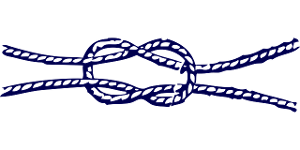 This study concerns how public service professionals align their public service motivation (PSM), a personal commitment to the public interest, with contrasting demands from organizational and social contexts. Most PSM-studies test measurement scales and rely on quantitative analyses to identify antecedents and consequences of PSM. The need to supplement this approach is acknowledged. Little is known about how PSM is actually put into practice. This study will provide much needed data by means of various methods -questionnaires, observation, interviews, dilemma scenarios- and uses an interdisciplinary approach to further our knowledge of the nature and everyday impact of PSM.
The study focuses on veterinarian-inspectors working in Dutch and Belgian food safety services. This provides a unique setting. Inspectors work in a demanding environment involving both face-to-face interaction and social and political attention for their work. Demands set by the organizational goal to preserve food safety may contrast with inspectors' professional ethos, cultural values, the extra-organizational focus implied in their PSM, or the need to address public opinion. Next to theoretical advances based on empirical research, this project will offer practitioners insight into the potential gains and risks involved in promoting PSM, and provide input for outlining Human Resource Management-strategies.