Research project
Cultural Associative Landscape in Dominican Republic and Cuba
The research aims to understand how did Cuban and Dominican landscape encapsulate historical conceptual transformations about human –nature spiritual interaction after the Spanish conquest? More specifically, what are the present day cultural associations with Cuban and Dominican natural landscape? At last, how do associations with natural sites reflect the cultural memory of indigenous history?
Duration

2013 - 2017

Funding

European Union's Seventh Framework Programme (FP7/2007-2013) ERC Grant agreement no. 319209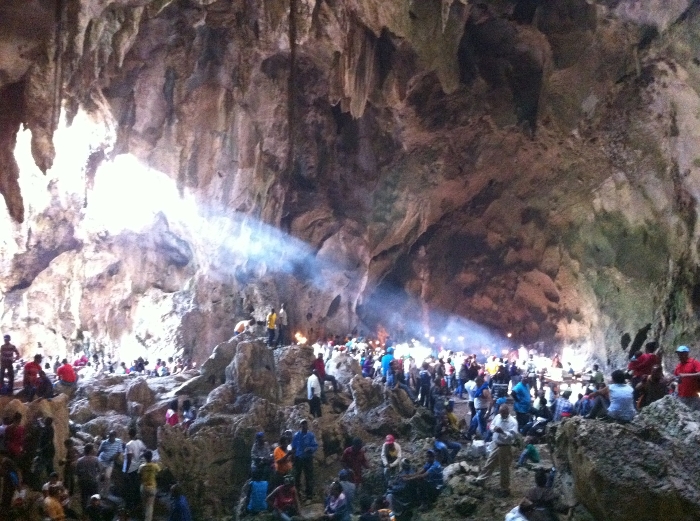 The long period of freely undertaken or forced migration to Cuba and Dominican Republic is expressed in a rich spectrum of cultural associations with the landscape. The Spanish conquest of Hispaniola and Cuba implied among others a forced demographic change and displacements of thousands of peoples which also consequently lead to a conceptual reinterpretation and a profound material transformation of the landscape. By combing historical and ethnographic sources, this research will examine the current religious significance of some natural sites like caves, mountains, water sources, trees and rocks. The construction of these associations is deemed to be strongly influenced by historical processes such as colonization and nation-building or historical events like the Cuban revolution. Therefore, this research aims to understand the process of social construction of embedded meanings in the landscape when taking into account historical settings.
The preliminary data analysis from both regions indicate different components of landscape are identified as animated; i.e. having a spirit or being a dwelling of a deity, saints, spirits or having agency. These included natural sites as caves, mountains, groves, and water bodies (as well as their parts like waterfalls, water pools); and its particular features also trees, plants or their parts; stones; earth; animals; plants and stars. Some of the natural sites preserve collective memory on indigenous history. Although this memory is highly fragmented, some associations contest as well as reflect the gran narratives about the indigenous history in the Caribbean.
Results of this study could provide insights into holistic approaches of heritage management of cultural associative landscapes in multicultural societies with a colonial past.