Research project
Between the Wheat & the Waves: a mid-late Anglo-Saxon Settlement in a coastal setting
By comparing the archaeological evidence at Sedgeford and other sites located on both English and Continental coastal zones, what evidence is there for a shared maritime culture between these North Sea communities? Also if evidence is found, can we reveal to some extent a separate coastal identity to those living within the hinterlands?
Duration

2015 - 2017

Partners

Ancient & Medieval North Sea Research Group
Short abstract
Exciting new research into the transformation of the North Sea zone in 'The Long Eighth Century'
Project description
This project is a research partnership between the Provincial Roman & Medieval Archaeology department at Leiden University and Sedgeford Historical & Archaeological Research Project (SHARP). SHARP is one of the largest independent archaeological projects in Britain, and firmly rooted in the local community. The project has won awards for outstanding contribution to education.
The intention of this research partnership is to offer exciting opportunities for Netherlands based researchers at all levels to get involved in an early medieval project in a North Sea coastal landscape.
In the last 20 years, our awareness of the complexity and extent to which early medieval coastal landscapes were occupied and exploited, has grown enormously. Research in these coastal zones - on both sides of the North Sea - have produced evidence of complex settlement patterns, suggesting that many of these settlements were involved in the specialist production of finished goods and materials for exchange. These goods typically taking the form of products like fish, salt, livestock, wool and finished textiles.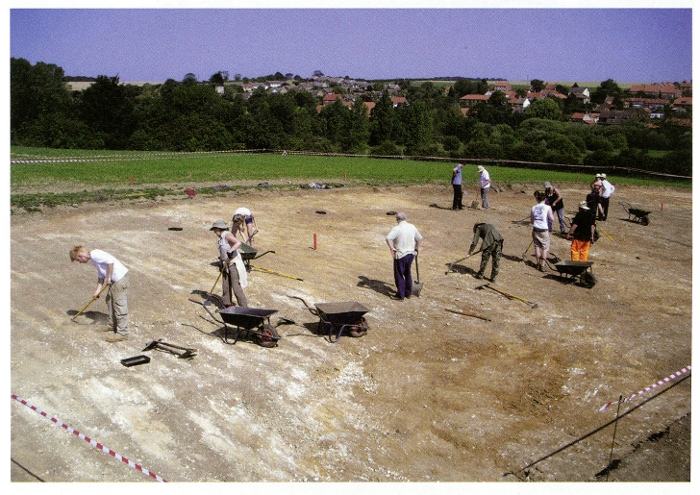 At a time when peasant society was becoming increasingly 'tied' to elite inland estate centers, coastal dwellers, especially in marginal landscapes, appeared to have maintained a degree of autonomy that was not always available to those living in the hinterland, especially in the disposal of surplus production. Once socially embedded commitments were fulfilled - perhaps in terms of rent to ecclesiastical or royal landlords - it is likely that further commodity exchange took place using thriving maritime and riverine exchange networks.
With elite control focusing on the exploitation of land-based resources - as testified by widespread impositions of agricultural regimes in the ninth to eleventh centuries and the levying of taxes on trade - the degree of autonomy enjoyed by coastal dwellers could have put them outside the social norms and practices of a land dominated society. It is unclear for example, how the agricultural society viewed those living in a coastal landscape, linked through sea and river by stronger communication and exchange networks. This juxtaposition between 'coastal' and 'inland' therefore still needs further analysis, especially in terms of variation between certain time periods. The influence of legal dependency over economic agency is also attracting some debate. That said, the abundance of exchanged material - especially pottery - excavated at sites located on both English and Continental coastal zones, appears to demonstrate a close connection between North Sea communities, perhaps expressing itself to some extent as a separate maritime coastal identity?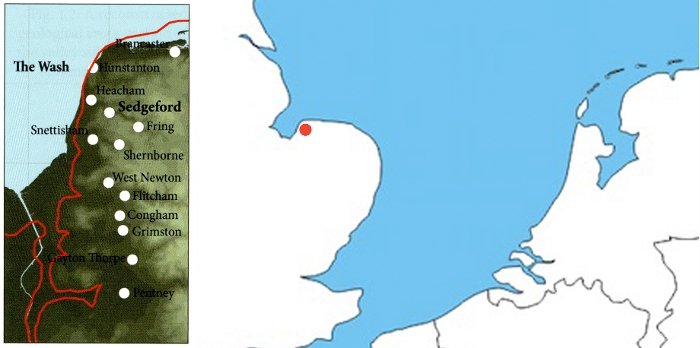 Relations with other projects
Sedgeford Historical and Archaeological Research Project (SHARP)