Book
Ironies of Solidarity
Insurance and Financialization of Kinship in South Africa. Ironies of Solidarity is an ethnographic study of how financial products and services affect inequalities and conflicts in South Africa.
Author

Erik Bähre

Date

01 April 2020

Links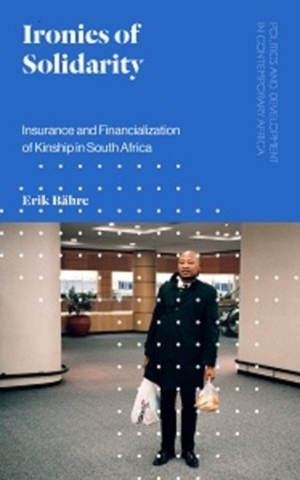 Set in one of the world's most unequal and violent places, this ethnographic study reveals how insurance companies discovered a vast market of predominantly poor African clients. After apartheid ended in 1994, South Africa became a 'testing ground' for new insurance products, new marketing techniques and pioneering administrative models with a potentially global market.
Drawing on Rorty's notion of irony for understanding how the contradictions inherent to solidarity affect inequality and conflict as well as drawing on a vast array of case studies, Ironies of Solidarity examines how both Africans enjoy the freedoms that they have gained in financial terms and how the onset of democracy effected the risks faced in everyday life. Bähre examines the ways in which policies are sold and claims are handled, offering a detailed analysis of South Africa's insurance sector.
About Erik Bähre
Erik Bähre is Associate Professor at the Institute of Cultural Anthropology and Development Sociology at Leiden University. He is the Principal Investigator of the ERC Consolidator Project Moralising Misfortune: A Comparative Anthropology of Commercial Insurance and author of Money and Violence: Financial Self-Help Groups in a South African Township.