Dissertation
Computerised Dynamic Testing
An assessment approach that tailors to children's instructional needs
Author

Kirsten Touw

Date

17 September 2020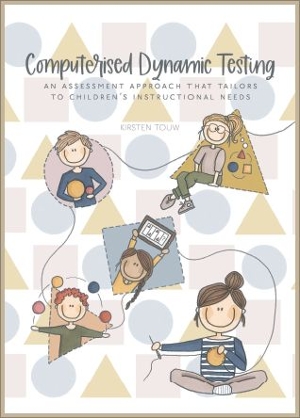 Summary
Within her PhD research, Kirsten Touw has done extensive research into the effects of computerised dynamic testing and its practical value for school teachers. Compared to commonly used static tests, in a dynamic test, instruction and feedback are interwoven in the testing process.
The studies showed that the use of dynamic testing principles has an additional effect on children's improvement in inductive reasoning accuracy in comparison to static testing, especially for children with weaker initial inductive reasoning abilities. In addition, the positive effects of computerised dynamic testing were extended to a group of children with a developmental language disorder who attended special education, underlining the importance of dynamic testing for unveiling the potential for children whose abilities might be underestimated by traditional static assessment tools.
Results also indicated that both typically developing children and children with a developmental language disorder displayed large individual differences in their need for instruction, both with regard to the amount and the type of help they needed. Furthermore, teachers evaluated the practical recommendations derived from dynamic test results as highly valuable.
Overall, the results from Kirsten's dissertation further supports the notion that the main advantages of dynamic testing include a more insightful and in-depth understanding of the factors and processes underlying learning and the applicability of the practical recommendations resulting from dynamic testing.