Dissertation
The Right to Travel by Air of Persons with Disabilities
On Thursday 16 November 2017, Lalin Kovudhikulrungsri defended her doctoral thesis entitled 'The Right to Travel by Air of Persons with Disabilities'. The supervisors are Professor P.M.J. Mendes de Leon and Professor A.C. Hendriks.
Author

Lalin Kovudhikulrungsri

Date

16 November 2017

Links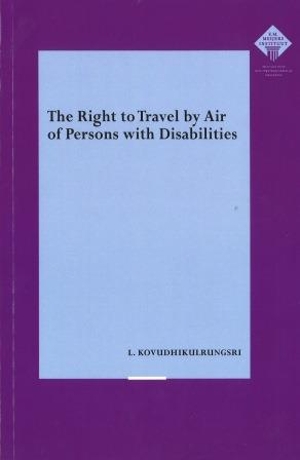 There are two central research questions. First, how does one balance the rights of persons with disabilities (PWDs) according to States' obligations towards international human rights law and international air law, without causing undue burden, either operational or financial, to airports and airline operators or inconveniencing other passengers? Second, how does one legally ensure the balance in the first question in a uniform manner among jurisdictions since air travel has a transnational character and when inconsistent legal provisions benefit no one?