Lecture
The Implications of ISIS (the "Islamic State") for Islamic Movements and the Middle East
Political Islam is not new to the Middle East, but the appearance of ISIS has stretched the phenomenon to the extreme.
Author

Graham E. Fuller

Date

21 April 2016
What are the implications of ISIS for the future of the region and for Islamist movements in general? How will Muslims' understanding of Islam be affected?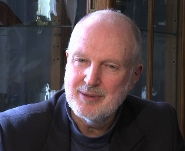 Graham E. Fuller is a former Vice Chair of the National Intelligence Council at CIA in charge of long range forecasting. He has lived and worked in the Middle East for nearly two decades. He has written numerous books on Middle East politics and Islamic movements and Eurasian geopolitics, recently "Turkey and the Arab Spring: Leadership in the Middle East." His latest book is a novel: "Breaking Faith: a novel of espionage and an American's crisis of conscience in Pakistan." He lives in Vancouver Canada.
Leiden University's weekly magazine Mare interviewed Graham Fuller
Van Vollenhoven Lectures
The Van Vollenhoven lectures are organized in honour of Cornelis van Vollenhoven, the Leiden law professor who acquired fame between 1901 and 1933 for his elaborate and detailed description and analysis of the laws of the Netherlands-Indies as well as for his impressive contributions to public international law.
Previous lectures were delivered by Dr Tom van den Berge (senior researcher at the Koninklijk Instituut voor Taal-, Land- en Volkenkunde (KITLV); Royal Netherlands Institute for Southeast Asian and Caribbean Studies) in 2015, Dr Fernanda Pirie (director of the Centre for Socio-Legal Studies, University of Oxford) in 2014, Irene Khan (Director-General of the International Development Law Organization) in 2013, Prof. Andrew Harding (Director of the Centre for Asian Legal Studies, National University of Singapore) in 2012, Dr Ben Knapen (then Minister for European Affairs and International Cooperation) in 2011, Prof. Veronica Taylor (then Director Asian Law Centre, University of Washington, Seattle) in 2010, Profs. Franz and Keebet von Benda-Beckmann (Directors of the Legal Pluralism Group of the Max Planck Institute for Social Anthropology, Halle) in 2008 and Bert Koenders (then Minister for Development Cooperation) in 2007.