Lecture
Following the Plantation: Law and Human Rights in Indonesia 1870-2020
On Thursday 20 May 2021, Tania Li delivered the annual Van Vollenhoven Lecture.
Author

Tania Li

Date

20 May 2021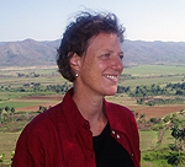 Scholars working mainly in the Americas have argued that the emergence of plantations circa 1600 re-shaped the world order, embedding racialized modes of social, political and economic organization that resonated far beyond plantation borders. They have dubbed this the "plantationocene." Inspired by this line of inquiry and focusing on Indonesia, this lecture argues that from the 1870 Agrarian Law through the 1960 Land Law, the emergence of the New Order and the 2020 pro-investment Omnibus Law, plantations have been central to the formation of Indonesia's legal regimes. Plantations also entrench race-like social divides at the heart of the social order, and install political relations that are antithetical to human rights and enfranchised citizenship. Measures to protect customary land rights, small scale farms and ordinary citizens struggle to make headway in this milieu.
More information on Tania Li

This lecture was organised by:
The Van Vollenhoven Institute for Law, Governance and Society (VVI)
The Commission on Legal Pluralism
The research programme Effective Protection of Fundamental Rights in a Pluralist World (EPFR)
Van Vollenhoven Lectures
The Van Vollenhoven lectures are organized in honour of Cornelis van Vollenhoven, the Leiden law professor who acquired fame between 1901 and 1933 for his elaborate and detailed description and analysis of the laws of the Netherlands-Indies as well as for his impressive contributions to public international law.