Dissertation
Formalism, Realism and Conservatism in Russian Law
On 18 December 2019, Mikhail Antonov defended his thesis 'Formalism, Realism and Conservatism in Russian Law'. The doctoral research was supervised by Prof. W.B. Simons.
Author

Mikhail Antonov

Date

18 December 2019

Links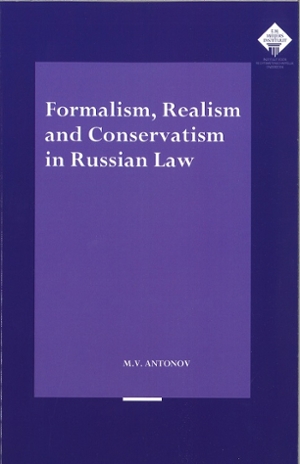 The dissertation not only examines the elements of formalism and decisionism in Russian legal thinking, it also takes into account the impact of conservatism on the interplay between both elements. This perspective – confirmed by a substantial analysis of Russian intellectual history and informed of the practice of application of Russian law – sheds important light on the conceptualization of rights in Russia.
The author underscores that the current conservative narratives, about the distinctiveness of Russian law, reveal certain features of Russian legal culture and, specifically, the intellectual culture that is continually transmitted in legal education, scholarship and practice. Such narratives often serve as a rationale for crafting exceptions to constitutional non-discrimination principles as they are applied to political, religious, sexual and other minorities. In their turn, these exceptions are based on the idea that the validity of rights is mainly justified with reference to communitarian rather than to individual interest. Justification of these exceptions requires reconciling the formal requirement of legality with factual practices of arbitrary law-enforcement.