Dissertation
Decent Flexibility
On Thursday 8 December, Fred van Haasteren has defended his doctoral thesis 'Fatsoenlijke flexibiliteit – De invloed van ILO-conventie 181 en de regelgeving omtrent uitzendarbeid' (Decent flexibility - The influence of ILO Convention 181 and legislation on temporary agency work) at the Academy Building of Leiden University. Supervisor was Professor P.F. van der Heijden.
Author

Fred van Haasteren

Date

09 December 2016

Links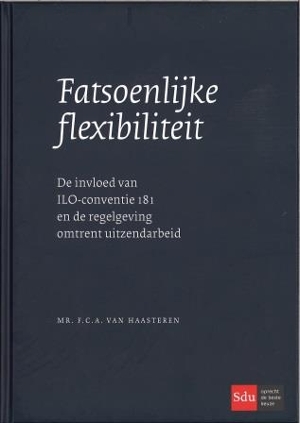 The point of departure for this book was whether Convention 181 is still of any value. After all, there are now all kinds of frameworks within which temporary employment is regulated. In addition, many other flexible types of employment are on the rise for which existing legislation is perhaps not always fully applicable. When addressing these issues, keeping flexibility decent is the main challenge.
Temporary agency work as a type of 'labour only contracting' appears to be well organised both nationally and internationally.