Dissertation
Writing under Wartime Conditions: North and South Korean Writers during the Korean War (1950-1953)
Writing under Wartime Conditions is a study into North and South Korean literature written during the Korean War.
Author

Jerôme de Wit

Date

15 January 2015

Links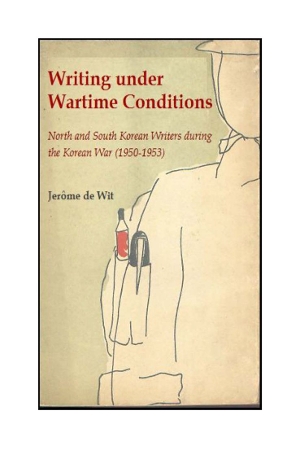 This dissertation depicts the views and activities of the authors on war and traces the historical and social circumstances under which the writers had to write their literature. The North and South Korean wartime literature written during this period is analyzed in a comparative perspective and deals with themes such as the use and effect of propaganda literature, the contention of differing nationalist narratives, the concept of the enemy during civil war, and the image of womanhood during war.
While writers of both belligerent sides show shared views in the way they envisioned the war, their own role in war, and that of their literature, the literature they produced shows differences according to the (pre-)wartime social and historical circumstances the writers found themselves in.
Promotor: Prof. dr. Boudewijn Walraven