Dissertation
The relationship between gesture, affect and rhythmic freedom in the performance of French tragic opera from Lully to Rameau
Baroque flautist Jed Wentz followed two years of dancing classes in order to develop the right feeling for the gestures required for the Baroque French opera genre 'tragédie en musique'. In his dissertation, the links between gesture affect and rhythmic freedom in the performance of the tragédie en musique are explored in a number of videos.
Author

Jed Wentz

Date

09 December 2010

Links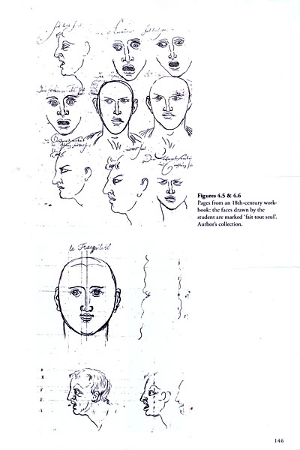 Much-praised musician
Of American origin, Wentz (1960) currently teaches at the Amsterdam Conservatory and in addition gives guest lessons, master classes and lectures at prestigious conservatories and universities across Europe and the US. He is a much-praised musician who has won various prizes.
Early on in his studies, Wentz became interested in musical performance. Partially as a result of his PhD research, this interest has increasingly focused on the relation between timing and gestures. Wentz's definition of 'gestures' is not limited to sign language but extends to facial expression and full body expression. Wentz is graduating within the docARTES programme, a programme intended for practice-oriented PhD research in music by musicians and composers.
Naturalistic representation
Absolute naturalism, as valued in modern-day theatre, was not considered desirable in 17th and 18th century French opera: instead, the singers/actors who performed tragedies were expected to improve on nature rather than imitate it. At the same time, much emphasis was placed on 'vérité', meaning a naturalistic representation of human passions.
Rhythmic freedom
Singers and actors were expected to take dancing classes, not so much in order to become fully-fledged dancers but because a good basic posture was supposed to lead to more convincing gestures. Wentz himself also took dancing classes, and later schooled himself in gestures. On the basis of historical sources, he tried to determine more or less what these gestures would have looked like. In addition, he also developed his own gestures. His central research question focused on the influence of gestures on rhythm, in those places where the score allows for some rhythmic freedom. This is primarily the case when the score specifies a (the sustaining of a pause or note for a longer period than indicated) or a (free interpretation of tempo).
Eight performances
Wentz's theoretical and practical research culminated in eight performances which he recorded on video. He chose four monologues from three tragédies en musique and of these he recorded both a sung and a spoken (by himself) version. He reached the conclusion that gestures might very well have influenced rhythm; in his reconstructions this was certainly the case. Wentz showed this by performing the music both with and without gesticulating singers. The difference was obvious.
Another conclusion is that gestures also strengthen the emotions that the music arouses in the audience. In other words: the road the Baroque opera of those days took to the hearts of its audience may have been different from the naturalistic approach preferred nowadays, but both have an emotional impact on the audience.