Dissertation
The 'harpe organisée', 1720‐1840, Rediscovering the lost pedal techniques on harps with a single‐action pedal mechanism
The "harpe organisée", 1720-1840: Rediscovering the lost pedal techniques on harps with a single-action pedal mechanism, is the title of Maria Christina Cleary's PhD thesis. This is the first monographic study on harp pedal techniques, tracing the historical way to pedal on the early pedal harps with a single-action pedal mechanism, the "harpe organisée", the term used by Diderot.
Author

Maria Cleary

Date

20 December 2016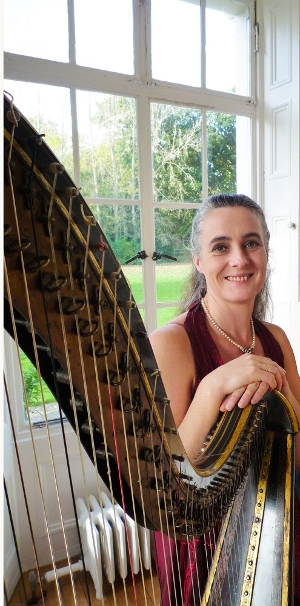 The pedals make up at least half of the pitches on a pedal harp, so when playing the harp, the feet movements are just as important as the fingers. The feet and their dance are an inherent part of the musical phrase. Pedal markings are unnecessary in tonal music, if the feet move with the changing harmonies and modulations in a classical or romantic piece of music.
Maria has re-discovered the technique of moving two or three pedals at a time on one side of the harp, while playing the works by Louis Spohr. Double-pedalling becomes a simple foot movement simplified when a central pedal is folded away in order to operate two non-adjacent pedals at the same time. The heel and toe can move pedals independently.
This thesis looks at a range of historical sources from the eighteenth- and nineteenth centuries, including the harpists' footwear. Further chapters include historical pedalling for the later pedal harp, the double-action pedal harp, a practical method for historical pedalling and the complete pedal solutions for the works by Spohr for harp and for other important harp works of the period including Mozart's Concerto for flute and harp and Krumpholtz's Op. 2.