Book
Reframing the Diplomat. Ernst van der Beugel and the Cold War Atlantic Community
In Reframing the Diplomat Albertine Bloemendal offers a unique window onto the unofficial dimension of Cold War transatlantic relations by analyzing the diplomatic role of the Dutch Atlanticist Ernst van der Beugel as a government official and as a private diplomat.
Author

Albertine Bloemendal

Date

01 February 2018

Links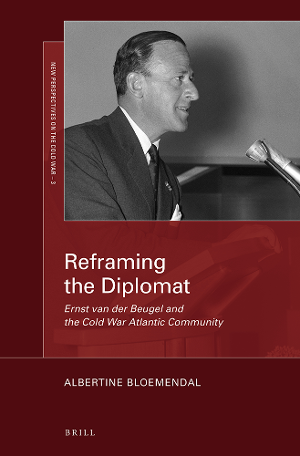 After a career with the Dutch government at the frontlines of the Marshall Plan, European integration and transatlantic relations, Van der Beugel pursued a more freestyle approach to diplomacy as a private citizen, most notably through his role as Secretary-General of the illustrious Bilderberg Meetings and his ties to the European and American foreign policy establishments. This book also traces his close friendship with Henry Kissinger, which provided him with a direct line to the White House.
This book is part 3 in the Brill main Series: New Perspectives on the Cold War.