Dissertation
'Recycling the past' Tzu-chi waste recycling and the cultural politics of nostalgia in Taiwan
On the 8th of September Yun-An Olivia Dung successfully defended a doctoral thesis and graduated.
Author

Y.A. Dung

Date

08 September 2021

Links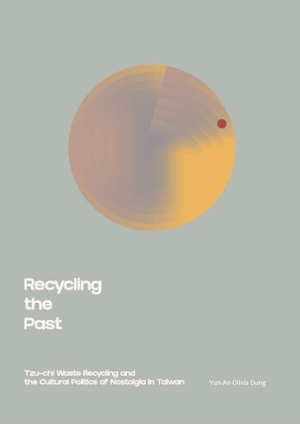 This dissertation investigates the relationship between waste recycling and social change. Instead of complying with a prevailing notion of recycling as an environmental solution, or as material conversion and trade, this research maintains that recycling is about people, their relation to objects and environments, their networks of interaction and modes of thoughts. The empirical focus of this dissertation is Tzu-chi recycling: a volunteer-operated, community-based, Buddhism-associated national movement in Taiwan since the 1990s. This research analyzes Tzu-chi recycling at three levels: individual, communal and institutional. It studies Tzu-chi recycling against the backdrop of Taiwan's drastic social change: the economic and demographic restructuring, a movement of political localization, and the dynamic powers of religious phenomenon. By doing so, the dissertation shows post-authoritarian Taiwan through the lens of waste recycling, and understands waste recycling through Taiwan. Overall, it contends that in different forms of action and ways of seeing, Tzu-chi-associated members redefine recycling as a past-oriented strategy and a redemptive tool to deal with different consequences of modernity. From the vantage point of waste, this research sheds light on the entanglement between a society's development and its waste as an examination of its continuum and rupture between present and past. Through the chapters of this dissertation, it becomes clear that, above all, rubbish is at the core of meaningful and coordinated social activity; it makes us who we are.
Supervisors: prof. dr. K. Cwiertka and prof. Anne Murcott (SOAS University of London).