Book
Prescription and Tradition in Language: Establishing Standards across Time and Space
This book contextualises case studies across a wide variety of languages and cultures, crystallising key interrelationships between linguistic standardisation and prescriptivism, and between ideas and practices. It focuses on different traditions of standardisation and prescription throughout the world and addresses questions such as how nationalistic idealisations of 'traditional' language persist (or shift) amid language change, linguistic variation and multilingualism.
Author

Ingrid Tieken-Boon van Ostade, Carol Percy

Date

14 November 2016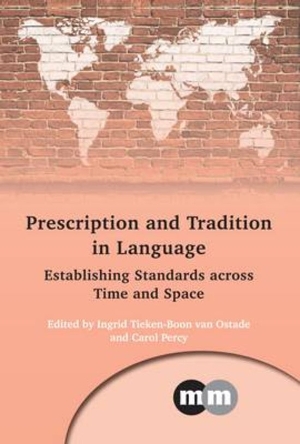 The volume explores issues of standardisation and the sociolinguistic phenomenon of prescription as a formative influence on the notional standard language as well as the interconnections between these in a wide range of geographical contexts. It balances the otherwise strong emphasis on English in English language publications on prescriptivism and breaks new ground with its multilingual approach across languages and nations. The book will appeal to scholars working within different linguistic traditions interested in questions relating to all aspects of standardisation and prescriptivism.