Book
Memory Wars in the Low Countries, 1566-1700
The Revolt in The Netherlands erupted in 1566 and tore apart the Low Countries. In Memory Wars in the Low Countries, 1566-1700 Jasper van der Steen explains how public memories of the Revolt in the Habsburg Netherlands in the South and the Dutch Republic in the North diverged and became the objects of fierce contestation in domestic political struggles, on both sides of the border and throughout the seventeenth century.
Author

Jasper van der Steen

Date

04 September 2015
Against widespread assumptions about the supposed modernity of cultural memory Memory Wars argues that early modern public memory did not require the presence of state actors, nationalism and modern mass media in order to play a role of political importance in both North and South.
This book is for all those interested in early modern Low Countries history, cultural memory studies, memory politics, Dutch and Belgian identity formation and public commemoration of the past in war-torn societies.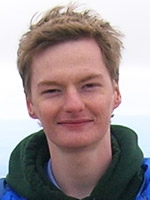 Jasper van der Steen, Ph.D (Leiden, 2014) is a researcher and lecturer at Leiden University. He has published articles on Low Countries history and co-edited Memory before Modernity: Practices of Memory in Early Modern Europe (Brill, 2013).