Dissertation
Like dust on the Silk Road: an investigation of the earliest Iranian loanwords and of possible BMAC borrowings in Tocharian
On the 20th of April, Chams Benoît Bernard successfully defended a doctoral thesis. The Leiden University Centre for Linguistics congratulates Chams on this achievement!
Author

Chams Benoît Bernard

Date

20 April 2023

Links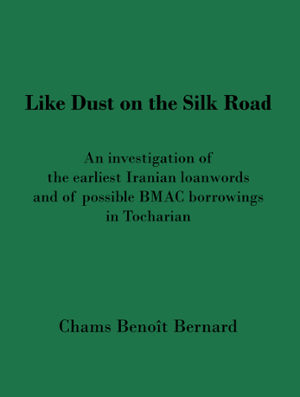 This thesis discusses the earliest Iranian loanwords in Tocharian, a branch of two Indo-European languages spoken in Western China during the first millennium of our era, as well as an early stratum of so-called "BMAC" loanwords in Tocharian⁠.