Book
Humour and Irony in Dutch Post-war Fiction Film
If Dutch cinema is examined in academic studies, the focus is usually on pre-war films or on documentaries, but the post-war fiction film has been sporadically addressed.
Author

Peter Verstraten

Date

15 January 2016

Links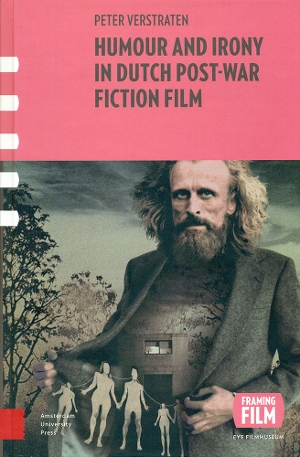 Many popular box-office successes have been steeped in jokes on parochial conflicts, vulgar behaviour and/or on sexual display, to which Dutch people have often felt ambivalent. At the same time, something like a 'Hollandse school', a term first coined in the 1980s, has manifested itself more firmly, with the work of Alex van Warmerdam, pervaded in deadpan irony, as biggest eye-catcher.
Using seminal theories of humour and irony as an angle, this study scrutinizes a great number of Dutch films on the basis of categories, like low-class comedies, neurotic romances, deliberate camp, cosmic irony, grotesque satire. Hence, Humour and Irony in Dutch Post-War Fiction Film makes surprising connections between films from various decades: Flodder and New Kids Turbo; Spetters and Simon; Rent a Friend and Ober; De verloedering van de Swieps and Borgman; Black Out and Plan C.; De mantel der liefde and De vierde man.

Amsterdam University Press, ISBN: 9789089649430.
Peter Verstraten is Assistent Professor and chair of Film and Literary Studies at Leiden University.