Book
Homo Mimeticus: A New Theory of Imitation
Imitation is, perhaps more than ever, constitutive of human originality.
Author

Nidesh Lawtoo

Date

17 January 2023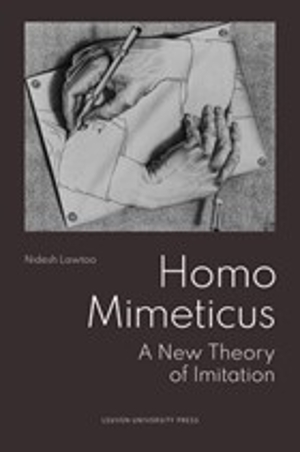 Many things have changed since the emergence of an original species called Homo sapiens, but in the digital age humans remain mimetic creatures: from the development of consciousness to education, aesthetics to politics, mirror neurons to brain plasticity, digital simulations to emotional contagion, (new) fascist insurrections to viral contagion, we are unconsciously formed, deformed, and transformed by the all too human tendency to imitate—for both good and ill. Crossing disciplines as diverse as philosophy, aesthetics, and politics, Homo Mimeticus proposes a new theory of one of the most influential concepts in western thought (mimesis) to confront some of the hypermimetic challenges of the present and future.
Written in an accessible yet rigorous style, Homo Mimeticus appeals to both a specialized and general readership. It can be used in courses of modern and contemporary philosophy, aesthetics, political theory, literary criticism/theory, media studies, and new mimetic studies.
Ebook available in Open Access.
This publication is GPRC-labeled (Guaranteed Peer-Reviewed Content).