Dissertation
Consonant and lexical tone interaction: Evidence from two Chinese dialects
On the 4th of June, Menghui Shi successfully defended a doctoral thesis and graduated. The Leiden University Centre for Linguistics congratulates Menghui Shi on this achievement!
Author

Menghui Shi

Date

04 June 2020

Links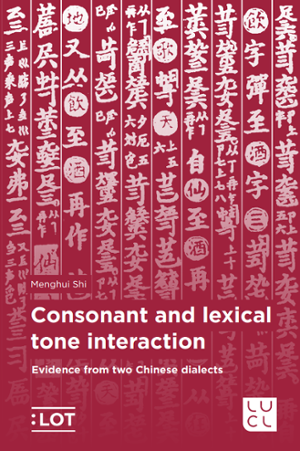 Abstract
This dissertation provides a comprehensive look at the consonant-tone interaction embedded in a description of the sound system of two under-documented Chinese dialects, namely Lili Wu Chinese and Shuangfeng Xiang Chinese. In the existing literature, consonant-tone interaction generally concerns a [voiceless/H]-[voiced/L] co-occurrence pattern. A high tone usually co-occurs with a voiceless consonant, while a low tone usually co-occurs with a voiced consonant. However, largely because of the high level of homogeneity in the languages sampled, and the lack of access to up-to-date statistical techniques, this [voiceless/H]-[voiced/L] pattern has veiled the full picture of consonant-tone interaction across the world's languages.
Based on a series of phonetic studies of phonological contrasts, there are two key findings that contribute to our understanding of the diversity in consonant-tone interaction.
First, voiceless aspirated onsets can also co-occur with low tones. This finding is antagonistic to the [voiceless/H]-[voiced/L] pattern which posits that only contrastively voiced onsets can be in favor of low tones.
Second, the realization of consonant-tone interaction is not only specific between languages but also within languages. Speakers of different generations of a given language can utilize phonetic cues differently to signal the same phonological contrasts.