Book
Anton Pannekoek: Ways of Viewing Science and Society
Astronomer and Marxist Anton Pannekoek was a remarkable figure. This book aims to study the connections between his life as a socialist theorist and as a pioneering scientist through the prism of Pannekoek's biography.
Author

Chaokang Tai, Bart van der Steen, Jeroen van Dongen

Date

18 October 2019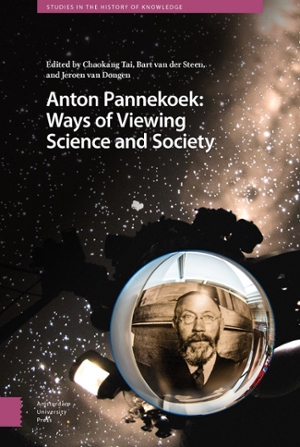 Anton Pannekoek (1873-1960), prominent astronomer and world-renowned socialist theorist, stood at the nexus of the revolutions in politics, science and the arts of the early twentieth century. His astronomy was uniquely visual and highly innovative, while his politics were radical. Anton Pannekoek: Ways of Viewing Science and Society collects essays on Pannekoek and his contemporaries at the crossroads of political history, the history of science and art history.