Book
A Persistent Revolution: History, Nationalism, and Politics in Mexico since 1968
Sheppard explores Mexico's profound political, social, and economic changes through the lens of the persistent political power of Mexican revolutionary nationalism.
Author

Randal Sheppard

Date

23 October 2018

Links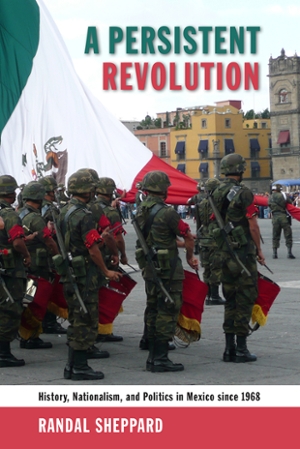 By examining the major events and transformations in Mexico since 1968, he shows how historical myths such as the Mexican Revolution, Benito Juárez, and Emiliano Zapata as well as Catholic nationalism emerged during historical-commemoration ceremonies, in popular social and anti-neoliberal protest movements, and in debates between commentators, politicians, and intellectuals. Sheppard provides a new understanding of developments in Mexico since 1968 by placing these events in their historical context.

The work further contributes to understandings of nationalism more generally by showing how revolutionary nationalism in Mexico functioned during a process of state dismantling rather than state building, and it shows how nationalism could serve as a powerful tool for non-elites to challenge the actions of those in power or to justify new citizenship rights as well as for elites seeking to ensure political stability.