Publication
Gendered radicalisation and 'everyday practices': An analysis of extreme right and Islamic State women-only forums
A growing amount of literature is being devoted to interrogating gendered dynamics in both violent extremism and terrorism, contributing to the integration of international and feminist security. This includes how such dynamics can shape differences in the motivations and participation of women and men. By critically analysing ideological gender constructs in two women-only extremist forums – the Women's Forum on Stormfront.org and Women Dawah, a Turkish-language pro-Islamic State group chat on Telegram – and employing feminist methodology, this article demonstrates how gendered online spaces influence women's 'everyday practices' within extremist movements.
Author

Yannick Veilleux-Lepage, Alexandra Phelan, Ayse D. Lokmanoglu

Date

05 December 2022

Links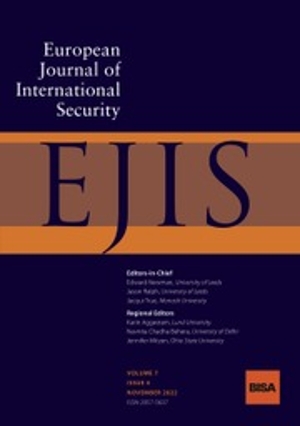 The article argues that women-only online spaces not only facilitate gendered practices by allowing women to share everyday experiences, hold ideological discussions, and engage in debate, but also provide an important means to navigate these issues within the movement itself. In fact, women-only forums are actively used by women within extremist movements to exert greater agency in the face of otherwise constraining gendered ideological constructs. In turn, gendered everyday practices are reinforced by virtual communities that strengthen a sense of meaning – and purpose – in the movement, albeit being ideologically confined to the private sphere in many ways. The article sheds light not only on the differences in participation between women and men, but also on how such virtual communities can serve as spaces to frame and reinforce gendered practices in extremist movements. This has key implications for deradicalisation and disengagement strategies, which are at present overwhelmingly gender neutral. The article provides evidence of how women navigate agency in these spaces, while challenging the stereotype that women in extremist movements are typically passive actors confined to traditional roles.