Book
The Middle Palaeolithic Occupation of Europe
Faculty of Archaeology, University of Leiden
Author

Wil Roebroeks, Clive Gamble

Date

31 December 1997

Links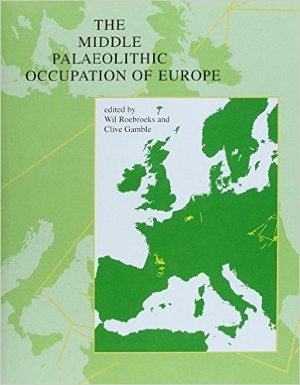 This volume focuses on the evidence from the Middle Paleolithic, assessing it in its own right rather than looking at it for signs of the development of 'modern humans' as they become recognisable in the subsequent Upper Paleolithic period. It provides useful regional reviews of the evidence from different regions of Europe.
It is the second of three volumes on the phases of the Paleololithic being sponsored by the European Science Foundation. (The first was the Earliest Occupation of Europe - ed. W. Roebroeks, Leiden 1995).
Contents:
The Middle Paleololithic - a point of inflection (Clive Gamble and Wil Roebroeks);
Environments and settlements in the Iberian peninsula (Luis Gerardo Vega Toscano, Luis Raposa and Manuel Santojana);
The Neanderthals in Italy (M Mussi); Environment and adaptations in Eastern central Europe (Jiri Svorboda);
The Middle Palaeolithic of Quercy (J Jaubert); The Middle Paleolithic of the Aquitaine Basin (Alain Turq);
The Northwest European Middle Paleolithic (Wil Roebroeks and Alain Tuffreau);
Hominids without homes - The Nature of Middle Palaeolithic settlement in Europe (J Kolen);
Surface scatters from Southern Limburg, the Netherlands (Jan Kolen et al); Raw Material Transport Patterns (J Féblot-Augustins);
The Faunal Record of the Lower and Middle Palaeolithic of Europe (S Gaudzinski).