Book
Neolithisation of Northeastern Africa
Studies in Early Near Eastern Production, Subsistence, and Environment, vol.16. Edited by Noriyuki Shirai.
Author

Noriyuki Shirai

Date

01 May 2013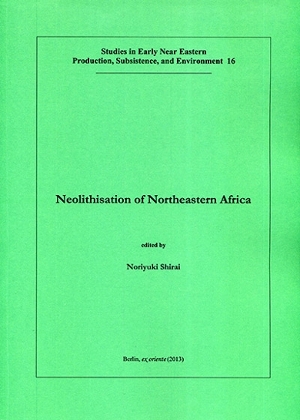 The transition to food producing economy and the associated changes in society and culture in the Early-Middle Holocene are called Neolithisation, and it first occurred in the Near East. Whereas the Neolithisation of the Near East has been thoroughly studied, the Neolithisation of northeastern Africa is still understudied even though Near Eastern influence on northeastern Africa is evident.

This volume discusses the problematic concept of Neolithisation in the archaeology of northeastern Africa, and attempts to gain a better understanding of this event from different theoretical perspectives, while using archaeological, archaeobotanical, archaeozoological, genetic and geological evidence.

Table of Content...
Paperback
14 contributions, 256 pages, 62 figures, 15 tables
Publisher: ex oriente, Berlin
Publication date: May 2013
ISBN: 978-3-944178-02-8

Orders can be placed at www.exoriente.org/bookshop