Book
Bouwen om te Blijven
Roman Nijmegen is not only the largest archaeological micro-region in the Netherlands, but also one of the most extensively excavated settlement complexes of the Roman period north of the Alps.
Author

Mark Driessen

Date

01 January 2007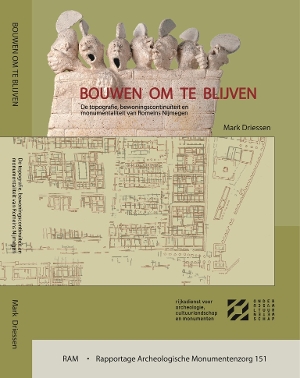 This study of the topography, settlement continuity and monumentality of Roman Nijmegen focuses on its construction and development as a central place in this part of the Lower Rhine limes or border zone. The specific characteristics of Roman Nijmegen as a military and civilian centre, its chronological development and comparison with similar places in Germania inferior and other northern provinces are key issues addressed in this research study. An important question is to what extent were the specific location, the wider surroundings and the historical context of the region influential.
Order via Spa-Uitgevers or download via repository.